We value skills from all industries, so for some roles, no financial experience is required, although our values and ways of working should resonate with you. We are keen to continue to drive diversity within our team so welcome applications from candidates with varied backgrounds and protected characteristics.
If you are a candidate who is interested in working with us, but no vacancies match your interests, you can submit your CV/Resume to [email protected].
Please Note - We do not accept unsolicited CVs from agencies as we already have an established PSL.
---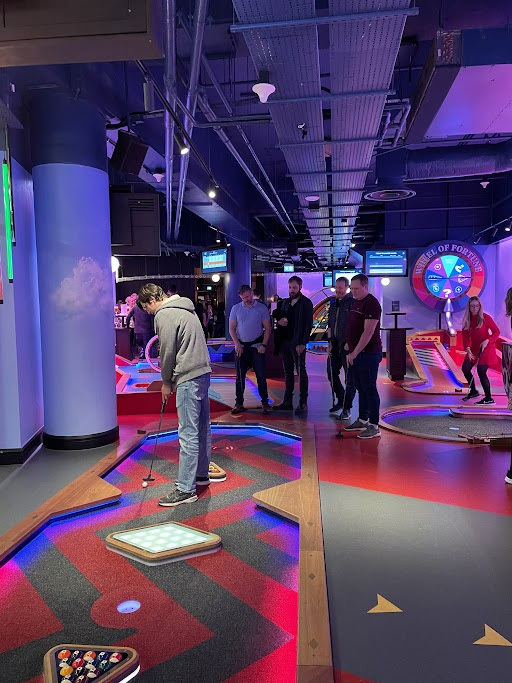 Communication
Everyone is part of the team and we communicate with each other on a daily basis, working together on requirements to code and resolve technical problems in a collaborative manner. Management is approachable, and aims to share information with the wider team whenever possible.
Collaboration

We write software for customers, and need to walk the distance in the customer's shoes. We don't make decisions based on titles or chains of command; we collaborate, test, and do the right thing. We cherish diversity as people from different backgrounds, experiences, and walks of life bring different perspectives to problems (and their solutions).
Feedback
We demonstrate our software early and often, with both stakeholders and customers (wherever possible). We listen carefully to what they say and make changes when needed. We provide constructive feedback, both positive and negative, in a motivating manner. We want people to learn and be productive!

Respect
Everyone gives and feels the respect they deserve as a valued team member, respecting the expertise of people in other departments: developers respect the expertise of customers (and vice versa) for example. Management respects the team's right to act in an autonomous manner. We believe in having a Just Culture, where we make an effort to balance safety and accountability.
Courage and Honesty
We value the truth about progress and estimates. We don't fear anything because no one ever works alone. We will adapt to changes whenever they happen.
We believe it is important that an individual can provide details of an incident (be it an outage, actions taken or some other failure) without fear of punishment or judgement.
Diversity
We value, and are committed to, equality and diversity within the workforce (reinforced by the values stated above), and embed this in our day-to-day working practices with all our customers, colleagues and partners. We provide equality of opportunity and will not tolerate discrimination on grounds of gender, gender identity, marital status, sexual orientation, race, colour, nationality, religion, age, disability, or any other grounds.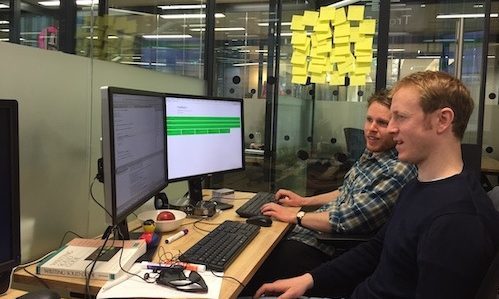 Positive Working Environment
While we are committed to our customers and work hard, we also believe in having fun and having a relaxed working environment. We worked hard to adapt to working successfully during Covid restrictions whilst not diluting our commitment to our values and working ways including virtual socialising. Click here to read more about how we achieved this and lessons learnt:
https://transficc.com/news/2020/mob-rules-moving-to-virtual-pair-programming
We've reviewed our ways of working and have moved towards a more flexible working environment. We have taken the best of the principles of a Remote First business and blended with the flexibility of retaining an office to allow staff to choose where to work from for much of their working week


Agencies: Please be aware we have an established PSL that are supporting us and we are not looking to build any new relationships and are only accepting CV's from direct applicants or through our PSL.

-----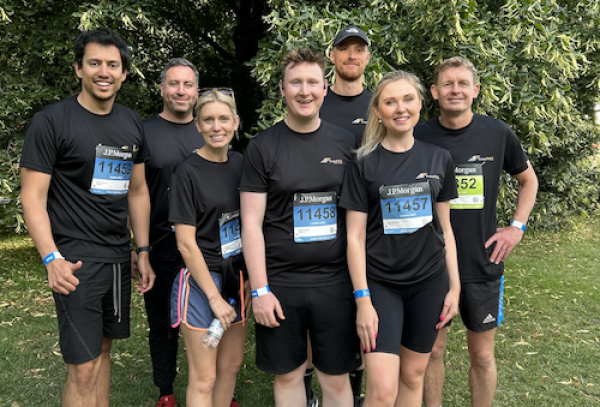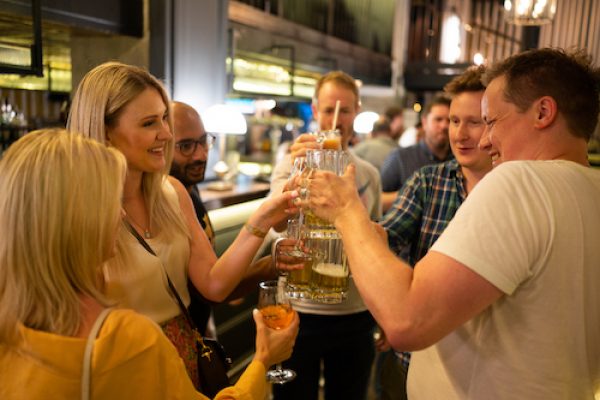 Steve and Tom speak with Toby Babb from Harrington Starr about attracting and working with talented colleagues on complex technical problems.
Consultant Developer Dave Farley looks at how we develop software, using a deployment pipeline which enables daily software releases.
We partnered with Citi, working together to co-create best in class Fixed Income trading systems.
Working with Martin Thompson from Real Logic, we sponsored an Aeron enhancement which reduces infrastructure costs.
Enjoying your work
Good pay and benefits count for little if you don't enjoy working with us. You will be working in a team environment, will learn a lot and also have a good work/live balance. See the Culture and Remote Working sections which give more detail.
Equity
All TransFICC employees receive share options when they join. We want our team to think longer term as 'shareholders' when making engineering decisions and also be motivated by customer satisfaction and TransFICC's growth.
Pension / 401 (k)
We have a company pension scheme and TransFICC matches contributions.
Medical and Dental
We have a great private medical and dental scheme and you can also enrol family members.
Holiday
We offer a generous holiday allowance

Maternity, Paternity, Shared parental leave policies
We want our team to receive great leave and financial support when a new family member arrives. Details on these policies are available on request.
Life Insurance scheme
If the worst should happen, we run a life insurance scheme to help your family.
Cycle to Work scheme
When you do come into the office we support cycling. Our office has bike racks, showers and we support two different cycle purchase schemes in the UK.
Offices
Our London office is based in Moorgate with pool/table tennis, free coffee/beer/cider/prosecco. You can also book a hot desk space when travelling and TransFICC employees have used spaces in Paris, Frankfurt, Stockholm, Singapore, New York, Chicago and San Francisco.
Live and work anywhere in the UK or Europe

We use the best of the principles of a Remote First business and blended with the flexibility of retaining an office to allow staff to choose where to work from.
You can work from home or the office (or both)
Each of us works best in our own ways, and we're giving you the flexibility to make the right choice based on where you're most productive.

You can move anywhere in the UK or Europe
So long as you are legally allowed to do so, and are able to collaborate with your colleagues in the same timezone you can move, for example from Paris to Athens, or from London to Edinburgh. You have the flexibility to do what's best for your life—whether that's staying put, moving closer to family, or living in a new place.
We'll meet up regularly for team gatherings, off-sites, and social events
Being together to connect and collaborate has always been an essential part of our culture. Instead of spending a set number of days in the office together, we're prioritising meaningful in-person gatherings that happen throughout the year.
We'll continue to work in a highly coordinated way
Wherever you choose to live and work we will continue to work together as a team.